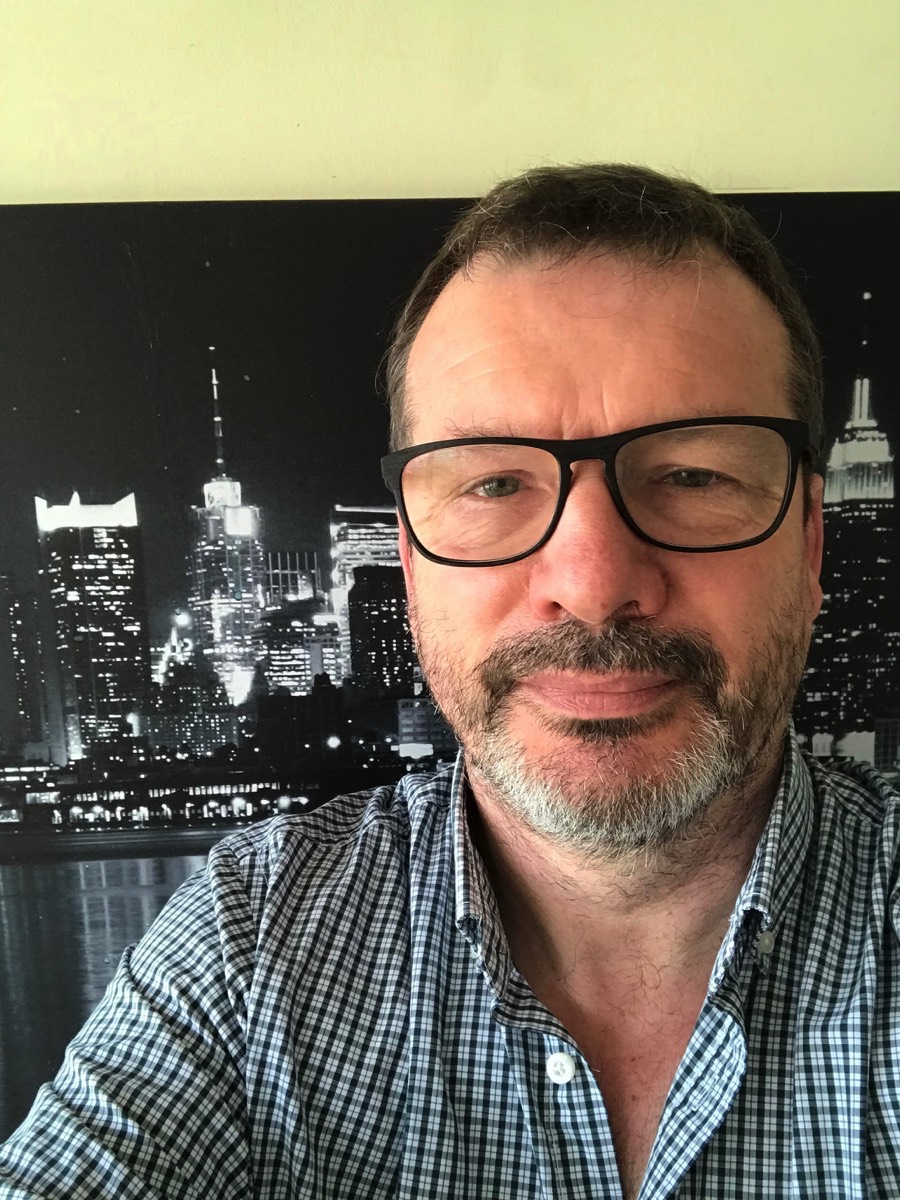 Sean Doherty
Monday 7pm to 9pm listen again 2pm to 4pm on Sunday
Sean presents the country show on a Monday night. He is steeped in country music having grown up in a house where his father was a a professional country music artist. Sean taste in country music is quite broad ranging form bluegrass through western swing to the modern day artists. As well as presenting the country show Sean is a musician mastering the pedal steel guitar and playing in a band Alabama Express where he also shares the lead vocals.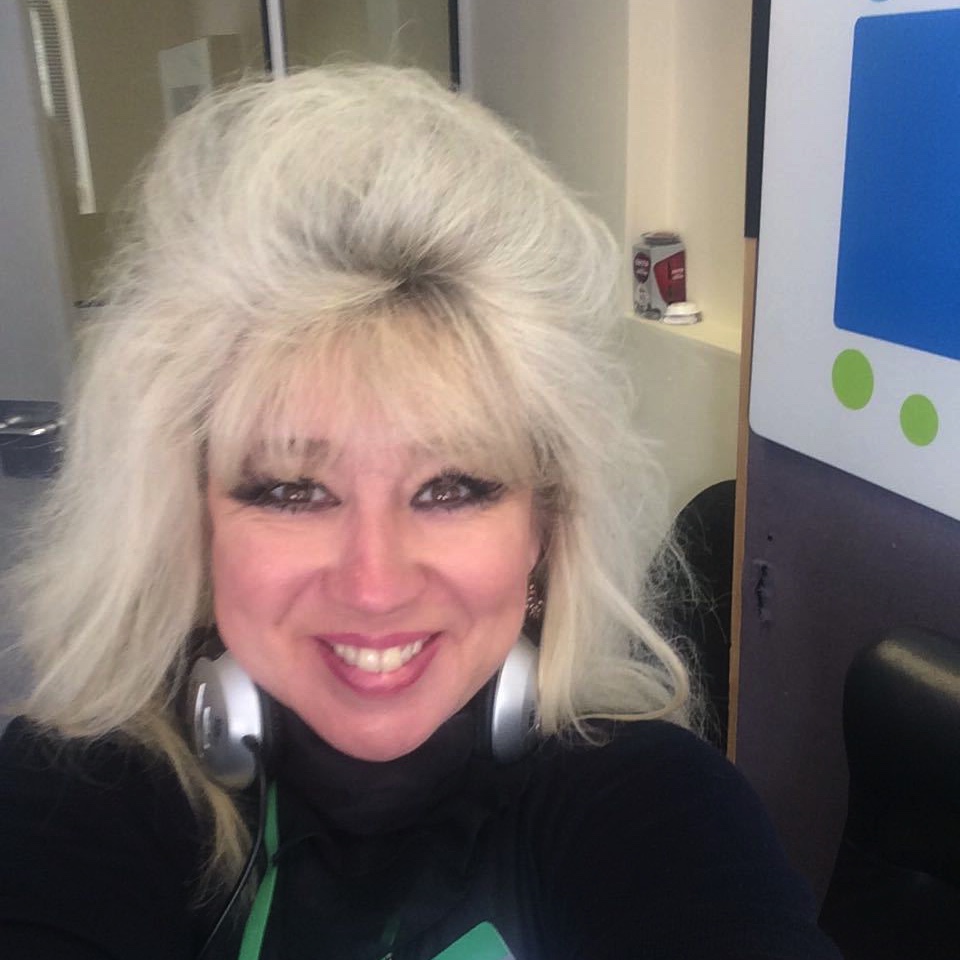 Mandy Winters
It's Only Mandy
Thursday 12 mid day to 2pm and listen again 8pm to 10pm on Tuesday


White Cliffs Radio are proud to welcome Kent's very own Mandy Winters in her own show "It's Only Mandy"
Mandy Winters is a singer, well known throughout the UK and Internationally and we are thrilled she is joining us on the team.
"It's Only Mandy" is a light hearted show, full of great music, laughter and chat.
The show will feature some show biz news, from all over Kent and beyond (so be sure to send in any publicity on shows you may have planned, so Mandy can give it a plug or two) "The Gin Spot" will include interviews with some household names from the world of show business and local artistes, and maybe the odd mention of a gin or two. "Mandy Man Of The Week" if you know a guy who's done a particularly wonderful thing however big or small, let Mandy know, he could be her "Mandy Man of the week" and receive one of the sought after Mandy Man T Shirts. Finally the "Oh Mandy" slot, if you have a relationship problem or you're just in love with someone and scared to tell that person, let Mandy know. Maybe she could magic up one of Mandy's Magic Moments.
be sure to tune in now….
Knowing Mandy, you never know what could happen!!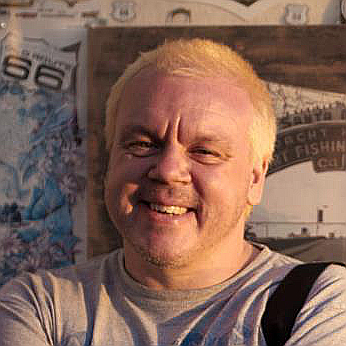 Jason Read
Eclectic Boogaloo Show Friday 10pm to Midnight listen again Tuesday 1pm to 3pm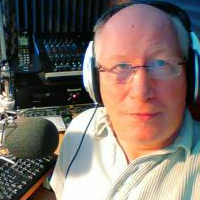 Dave Edwards

That Seventies Sound
Sunday 10pm to 11pm and listen again 3pm to 4pm Wednesday


Having grown up in the Sixties, and having experienced the Seventies, he has a genuine love for the popular music of those two decades.
His special love of the 70's is reflected in his show called 'That Seventies Sound' which he produces and presents each and every week. The show is not only heard on Classic Hits Uk, but on other quality radio station's around the globe.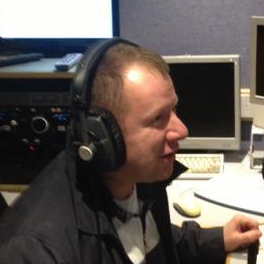 Steve Bishop
Thursday 10am to Midnight and Listen again 2pm to 4pm on Monday
He was a button presser behind the scenes at many commercial and BBC local stations and went on to present his own show on Radio Caroline. Further stints on community radio stations in the South East of England led to him recording and syndicating his own oldies show, with music in the 50s to 80s period, from the comfort of his garden coal bunker, despite the fire risk. You can join him on Falklands Radio for the Old Record Club on a
Sunday between 16:00 and 19:00
.
He can often be found on the terraces of Queens Park Rangers football club but wonders why, as they never go and see him when he's bad. Drinks tea like it's going out of fashion. A self-confessed luddite, he still uses CD players, record decks and tape machines. Steve's music taste includes artists such as Electric Light Orchestra, Al Stewart, David Bowie and 1970s Queen. He intends to get away with doing his radio show for as long as possible.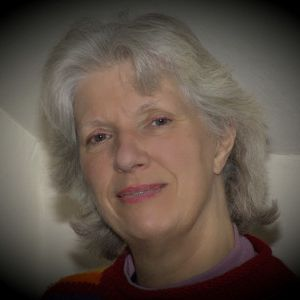 Jan Clare-Side

Jazz-n-Stuff Wednesday 10pm to 11pm listen again Sunday 9pm to 10pm


Presents an informative Jazz show not to be missed.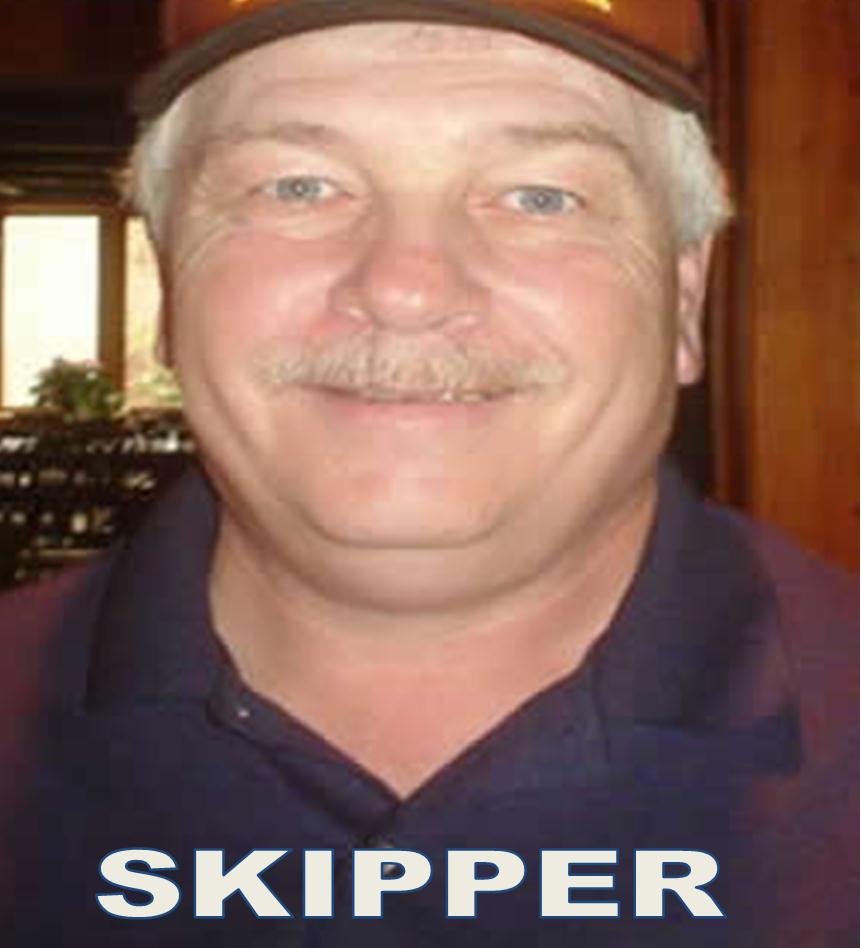 SkipperSkippers Lost 45's Wednesday 8pm to 11pm and listen again on Saturday 1pm to 4pm.

Skip was a childhood nickname and started my journey of loving radio and the DJs.. Growing up in the Philly area, I became knowledgeable about Top 40 and 1950 & 1960 oldies. That's when I started collecting vinyl 45s and Lps. I listened to Top 40 R&B, Soul groups,Harmony, Mowtown girl groups & instrumental favourite. TV shows on music Ed Sullivan-American Bandstand - Soul Train & even Lawrence Welk. Local Radio DJs from Philly had local TV music shows-Hy Lit, Joe Niagra, Jerry Blast to name a few, not too mention local radio.

I believe in this music, the greatest first decade of Rock and Roll (1954-1965). I play the hits, flip sides, album cuts in between the hits & lesser known sides. I am happy to play "Where has this been - I never heard it" tracks, Uptempo & Ballards from Group Harmony to Rock & Roll.
I've been playing oldies since 2001. I'm here to tickle your ears with the soundtrack of life and fill your musical soul. If you like the unexpected listen to the show. Then come back for seconds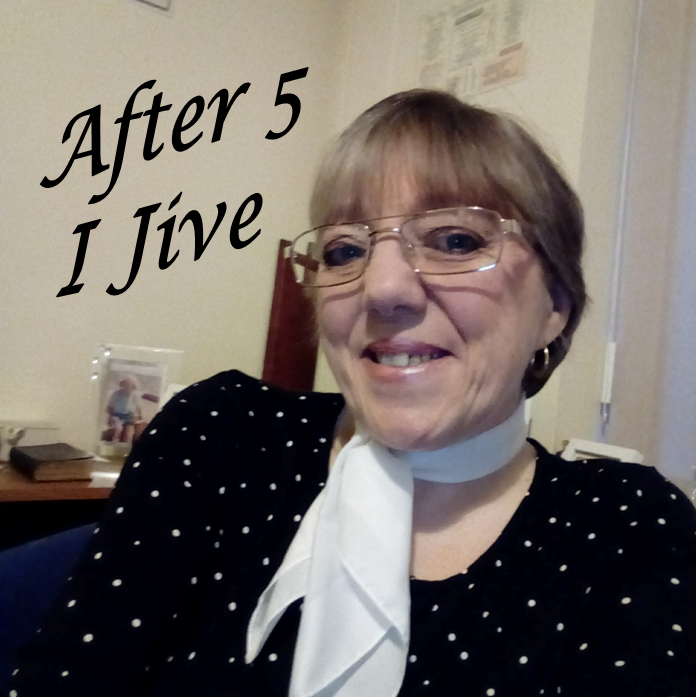 Susanne Taggart

The Saturday Hop Radio Show Saturday 5pm to 6pm listen again Wednesday 12pm to 1pm

My name is Susanne Taggart and I was introduced to Rock 'n' Roll and Rockabilly music at a young age, and my love for this genre has always stayed with me.

Back in December 2015, (after 4 years of hosting an online Paranormal Talk Show) I was offered the chance to host my own music show, and therefore since March 2016,
I have been broadcasting The Saturday Hop on various stations - Both digitally and terrestrially.

So, each week, I play tracks from the first days of Rock 'n' Roll and Rockabilly through to the Revival of the '70s and '80s, both traditional and obscure. I also include some R&B and Doo-wop numbers, plus tracks from the bands on the circuit today, who are still keeping the genre alive.

As I add information behind the music, I will take you through my memories, and hopefully some of yours.

If you would like a mention on the show, or even have a request, then send your information with contact details to thehop@btinternet.com
You can also contact me through Facebook @TheSaturdayHop Twitter @SaturdayHop

Plus you can join The Saturday Hoppers Group on Facebook and join in the fun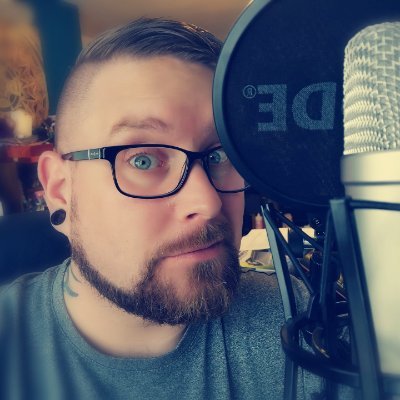 Mark Cridland

The Rock Out Show Thursday 6pm to 7pm listen again Wednesday 11pm to Midnight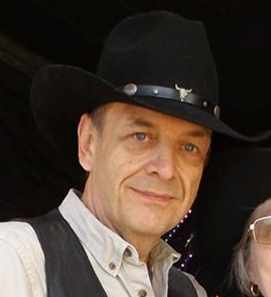 Steve Taggart

Steve's Country Road Thursday 7pm to 8pm listen again Tuesday 12pm to 1pm


My name is Steve Taggart and at the tail end of June 2016, (after 4 years of hosting a Talk Show with my wife Susanne) I was given the chance to host my own music show.
When it comes to music, I do love authentic '50s Rock 'n' Roll, but my heart lies with Country. The storytelling aspect of the lyrics are primary, and along with the music itself, it has some aesthetic qualities. So I decided Country was the right road to follow.
Now, each week I try and show my knowledge for the genre in a one hour show on various stations. Bringing you Country Classics mixed with New Country sounds, including music from today's artiste, as well as introducing you to those just on the first rung of the ladder.
All in all, providing a good selection of the music we love.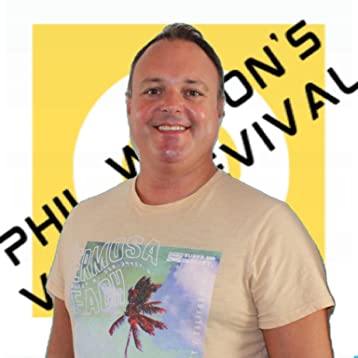 Phil Wilson's Vinyl Revival Friday 7pm to 9pm listen again Monday 10pm to Midnight

Phil Wilsons Vinyl Revival is a 2 hour weekly radio broadcast hosted by Phil Wilson and can be heard right here and on What Cliffs Radio . Phil brings the world into his fabulous collection of vinyl records, cherry picking the best music from the 60s to the 90s, being chosen not for just a great melody but also to spark a memory and feeling in the listeners ear. Also on the show he features old a new album releases, fun and novelty tunes each week as a feature and the Number 1 of the week which may have topped the Billboard Hot 100 or UKs Official Top 40. Phil has a massive fan base which is growing every week, come and join him as he plays music from his vast vinyl record collection.
So tune in on Friday evening at 7pm for 2 hours of the best in vinyl.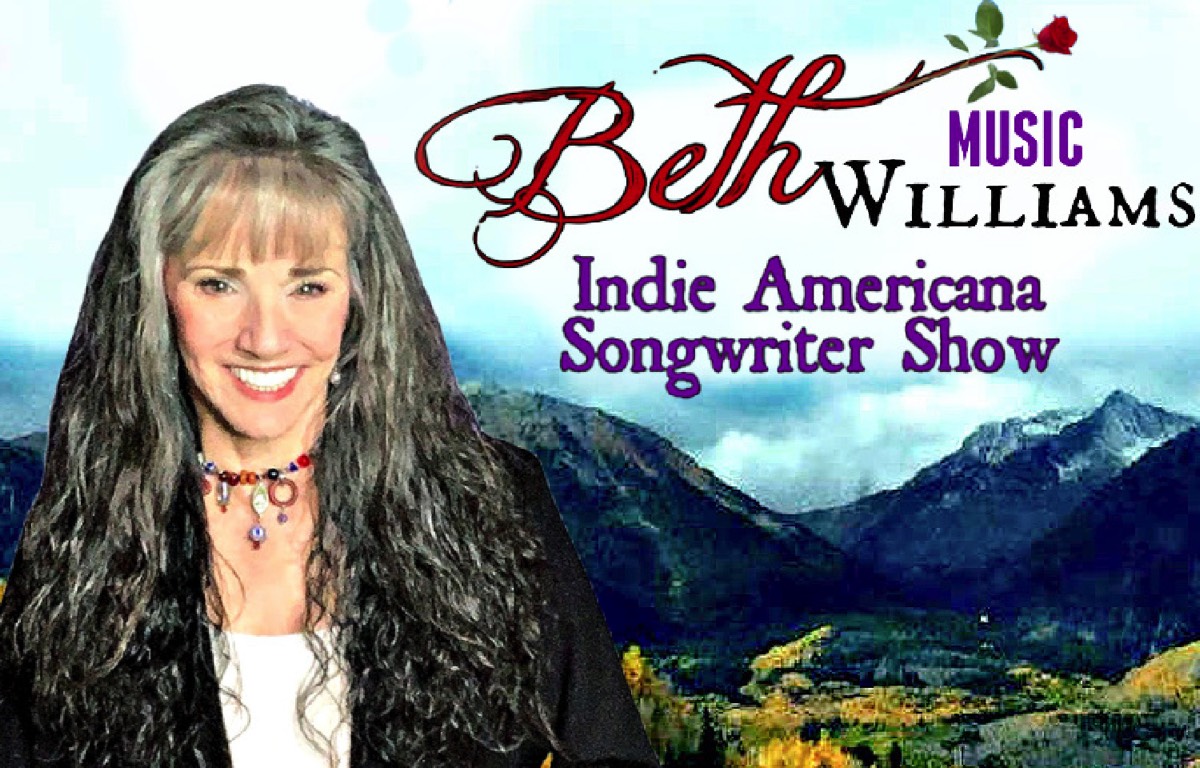 Beth Williams Indie Americana Songwriter Show show Sunday 8pm to 9pm and listen again Wednesday 2pm to 3pm



The Beth Williams Indie Americana Songwriter Show is a 1-hour weekly program showcasing Colorado and Texas songwriters, along with other songwriters from around the world. On air since February 2017, the theme for the show is "Where the Colorado mountains meet the West Texas wind and beyond."

Americana singer songwriter Beth Williams is an ACADEMY OF COUNTRY MUSIC Top 10 NOMINEE for Best New Female Vocalist of the Year whose songs have charted in Billboard, Cash Box and various European charts through the years. She is the owner of Hill Country Recording Studio on the western slope of Colorado in the USA and a session singer with clients from around the world contacting her to sing and demo their songs.

Beth Williams: Indie Folk Singer Songwriter – Storyteller who loves to sing and make people happy with her music! Join Beth as she showcases other Indie songwriters each week and closes each show with one of her own songs!

Songwriters interested in having their folk, roots, Americana, blues, R & B, rock, singer songwriter songs on Beth's show, send properly tagged mp3's, a short bio which includes where you live along with social media links to: office@bethwilliamsmusic.com.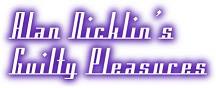 Alan Nicklin Guilty Pleasures Show Sunday 6pm to 8pm listen again Wednesday 4pm to 6pm

Guilty Pleasures is a weekly 2 hour radio show that plays some of those songs you don't hear on UK radio very often & others that will make you turn up the radio they are so good. Each week Guilty Pleasures plays a mix of big hit songs that sound great on the radio, some you probably haven't heard on the radio for a while, and a few that were hits in other countries like America, Australia or Canada.

There are thousands of great songs out there that get little or no airplay, but now you can hear them again on Guilty Pleasures.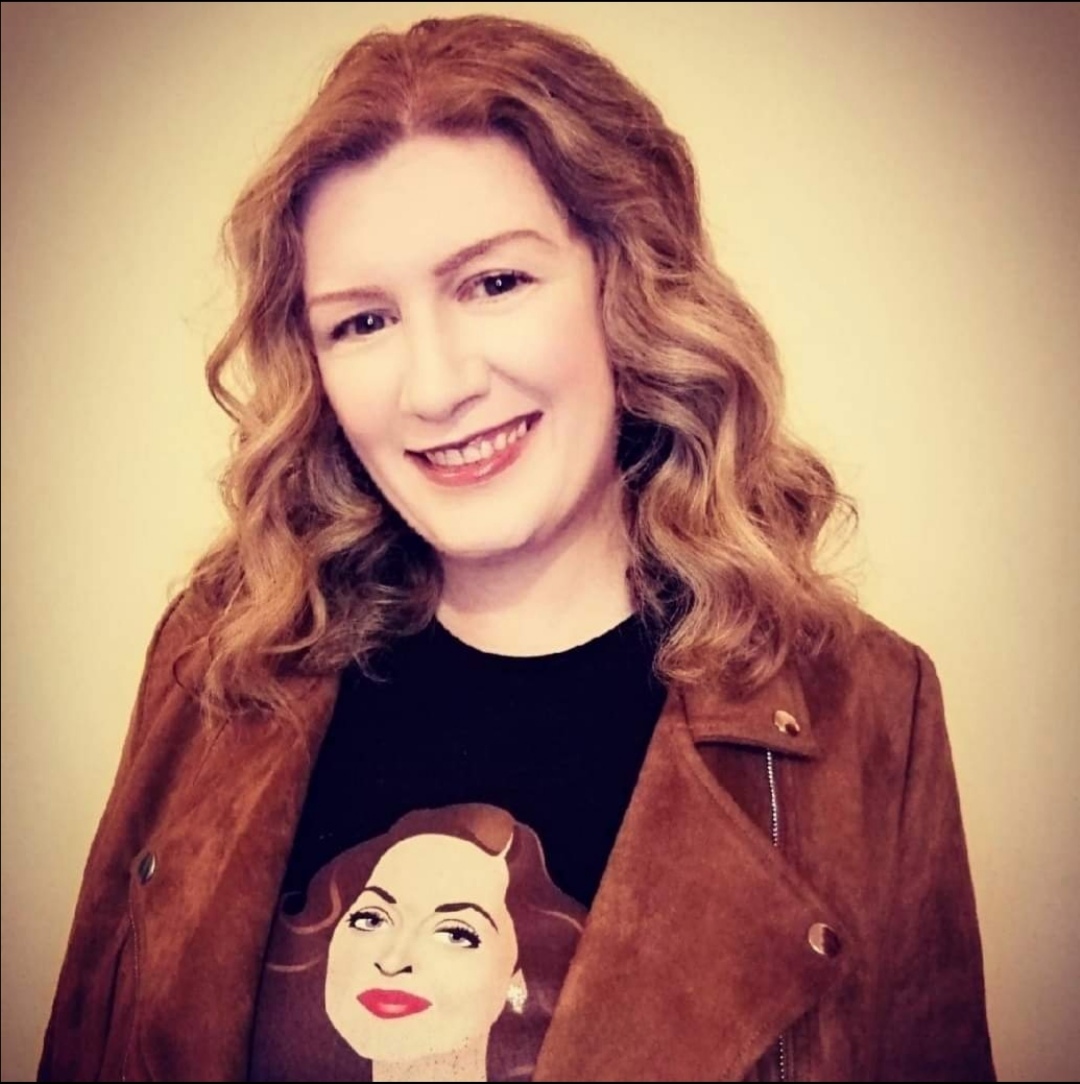 Fran Winston "Girl Power" Wednesday 7pm to 8pm listen again Saturday 8pm to 9pm

Fran Winston was singing and bopping along to music before she could talk or walk and it's been a huge part of her life ever since. She was a long term contributor to Entertainment This Week on Dublin's 98FM and has been a reporter on Dublin County Matters on Irish TV. She started Girl Power in February 2021 to bring more female voices to the airwaves and to showcase the wealth of amazing women who are making music. Having performed with several bands she knows how difficult the industry can be and loves introducing people to new and exciting artists who may not otherwise be heard. With an extremely eclectic record collection she judges music on its merits rather than its genre, which is reflected in her playlists. She also met Debbie Harry once – that's nothing to do with the show. She just likes telling people. "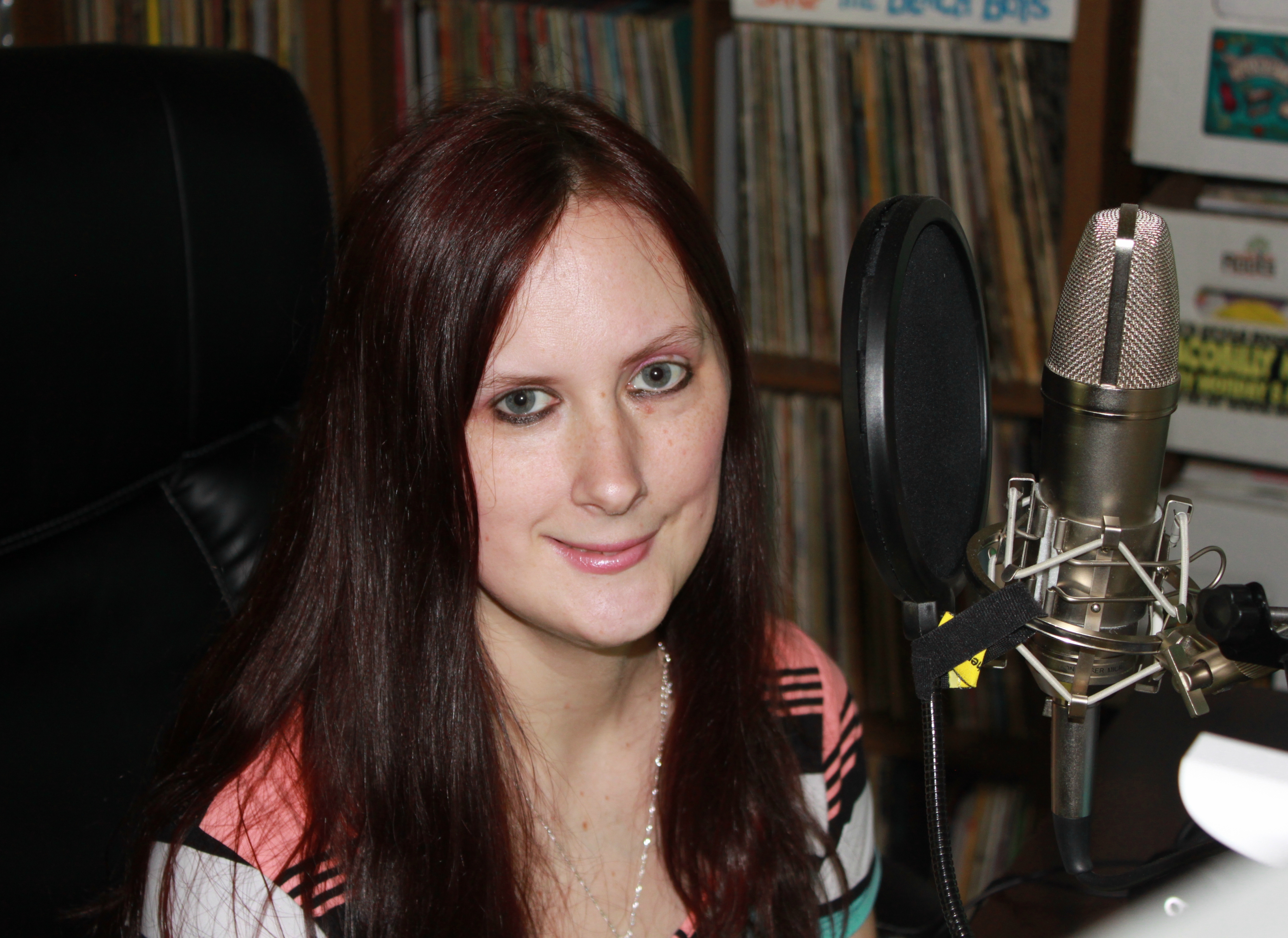 Beth Riley "Boppin With Beth" Tuesday 11pm to 12am listen again Friday 5pm to 6pm

Beth has extensive-on-air radio DJ and production experience as well as conducted exclusive interviews with artists such as Ken Mo', The Boxmasters (Billy Bob Thornton), Bruce Iglauer (Alligator Record), Mitch Mann (Fiddleworms), David Hood (The Swampers), Jimmy Hughes ("Steal Away"), James Counts (The Midnighters), Paul Thorn, Kenny Neal, Southern Halo, Phil Vassar and so many more. Her "Surf's Up": Beth's "Beach Boys Break" segments can be heard weekly worldwide on her husband James' Catching A Wave. They also do an Artists SpotlightPodcast Series interviewing musicians, actors and anyone of interest. Beth launched her new syndicated radio show called "Boppin With Beth" in the fall of 2020.

Riley also owns Old Fashioned Radio with James promoting artists in the Americana, Ameripolitan, Blues and Roots genre. They live in Joplin MO in the beautiful "Four States"area.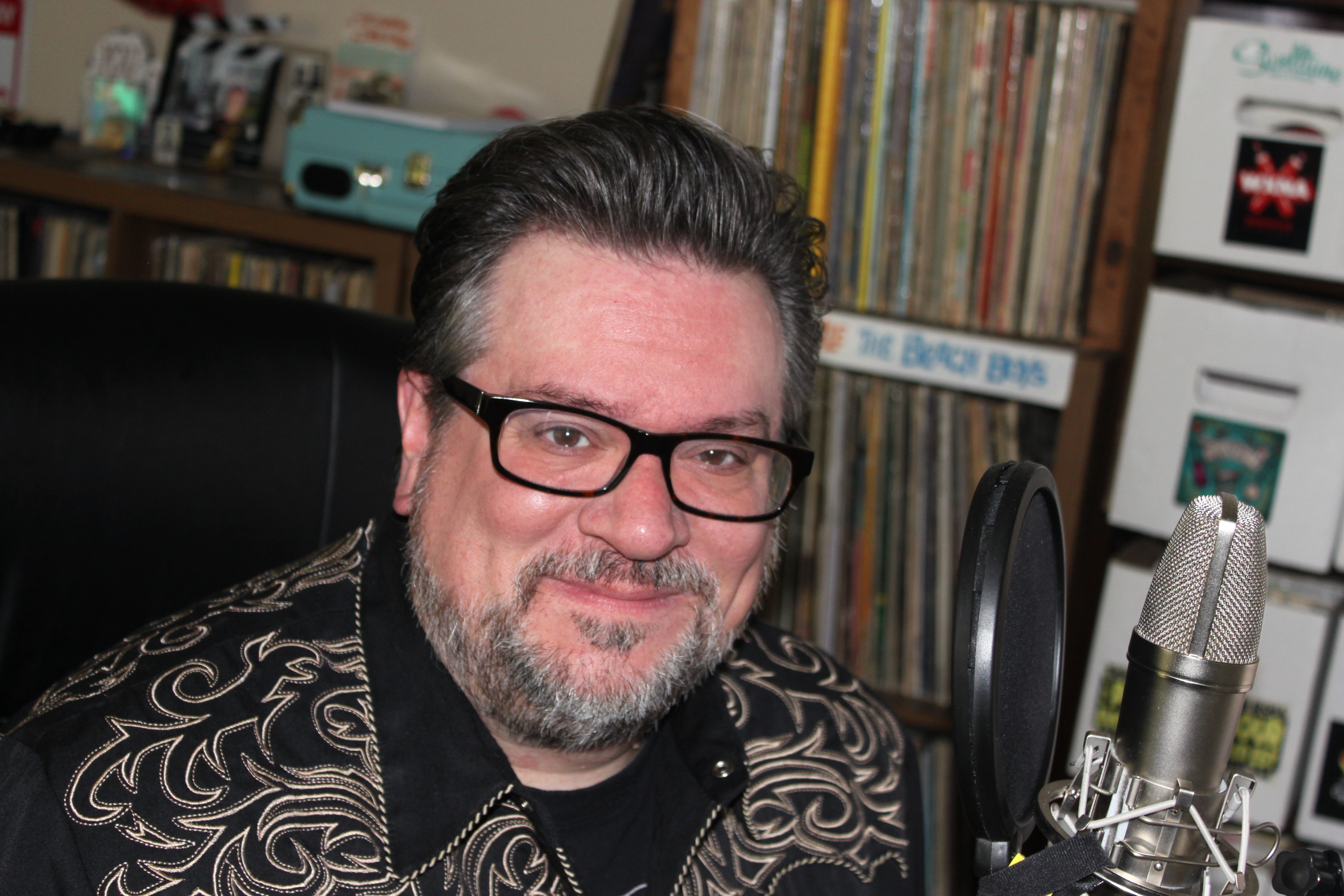 James Riley "Catching A Wave" Friday 9pm tp 10pm listen again Wednesday 2pm to 3pm.

The term "old soul" have been used more often than not to describe James Riley. Hi Mom's Elvis albums and movies like American Graffiti and Buddy Holly Story helped shape his musical tastes as a kid growing up in Louisville, KY ib row 70's that continue to this day. Riley got a BA degree in Communication Art at Georgetown, KY where he took an active role WRVG on campus. He's been a fixture in the radio promotions scene since 1993 having worked for a variety of Christian record companies such as Word, Provident, Impop and REX records and now co-owns Old Fashioned Radio Publicity to focus Ameripolitan, Americana, Blues, Surf and other roots radio formats. James hosted Rockabillyl Blues Radio hour from early 2014 through early 2021 before Catching A Wave in February 2021 ( a show hosted from September 2016 -December 2017). In 2016, Riley was nominated foe DJ of the year at the Ameripolitan Music Awards and again in 2017 when he won the award. People were constantly asking him bringCatching A Wave back and he finally jumped back on the surfboard to bring the best in surf/summer/beach tines. His wife Beth has a weekly segment on the show called "Surfs Up". Beth's Beach Boys Break where you can hear a deep track fromAmerica's Band. Plus there are more segments like "Wheel Of Fun, Fun, Fun, Fun, Catching A Wave Time Machine and the Jammin' James Jukebox selection/trivia of the week. He married best friend Beth Riley in Mat 2020 and they work together on both the radio promotions side of things as well as a podcast and radio show. Beth also hosts her own syndicated show called Boppin' with Beth which started in September 2020.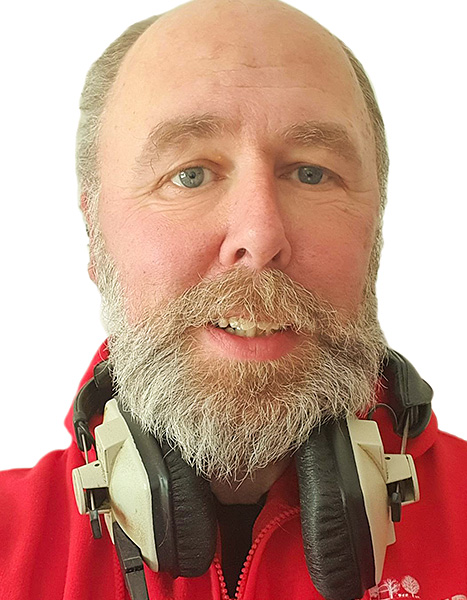 The Titus Jennings Experience Wednesday 10pm to 11pm Listen again Saturday 4pm to 5pm. The Retro Music show Sunday 5pm to 6pm and listen again on Friday 1pm to 2pm

The man behind The Retro Album Chart Show and the Titus Jennings experience , Titus is a child of the 60s and of suburban London – though now a resident of South Wales – and has been involved in radio and the music industry, in one form or another, for most of his working life. He's been waffling away and playing his always-eclectic blend of music since the late 70s on stations such as London Hospitals Broadcasting, Kingston Hospital Radio and University Radio Bath. In the 90s and 00s, he presented the Breakfast Shows on Bath's Torch FM and Bristol's Caroline Rocks, and has been working as a presenter/ producer & programme controller on a number of internet-based stations since 2005. Titus managed a couple of Bristol record stores in the late 80s and has also written CD, DVD and book reviews for Record Collector and other publications. He did ask us to mention that he is available for further voiceover, writing and audio production work; please send offers via his email, Twitter or Facebook accounts (which he plugs relentlessly).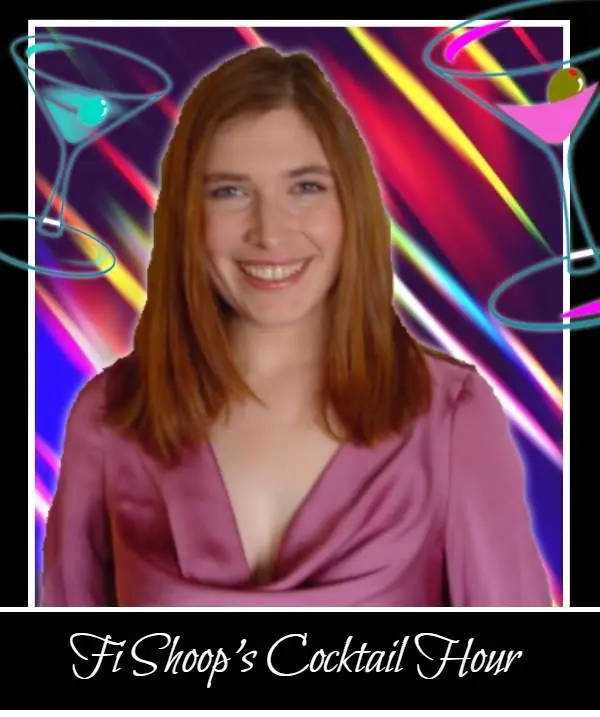 Fi Sloops Cocktail HourThursday 8pm to 9pm and listen again Saturday 3pm to 4pm


I'm Fi Shoop and I've been on the radio off and on for over a decade but no one was ever brave enough to trust me with a playlist before. One of the things I love about White Cliffs Radio is that we can choose whatever music we like. There is no set playlist which means I get to showcase new talent or play lesser-known tracks by established musicians.
The way I work is that every track except for the main album, One to Watch spot and my last song are all related to topics. My favourite link was Garth Brooks' Beer Run when talking about the Lewes Beer Festival – and people think we just choose music because we like it! The last song is always my goodbye for the evening and has that word in the title or lyrics. It's a good way to end the show andthat's also when the kettle goes on.
I have a set format for the show which varies slightly on busier weeks. One set of five tips has been quietly taken out of the running order for at least five shows so far – great shame as I have the best Stereophonic's track to go with it! The tips are a time factor movable feature but the rest stands – news, songs, topics, reviews, drink-album match, big topic of the week, One to Watch and my sign off, followed by a goodbye track. I play 9-10 songs every week and you're always welcome to get in touch and ask what they are if you missed the title. I make a point of announcing the tracks before and after playing them, just in case you walk into the room halfway through. It's happened to me enough times when listening to the radio that I've made sure always to repeat myself so no one misses out.
I'm a complete newshound and even missed my magazine column deadline this week after being hooked on Brexit (sorry, editor!). I make notes for the show all week so I don't forget any news stories or topics that I want to raise – whether that's Twitter trolling (you can speak to me there on @FiShoop but no trolling, please!), knowing when to quit your job or gig etiquette. On a normal week, the news for the week takes about 2 minutes. During Brexit, it took much longer but I try to address it in such a way that anyone not interested in current affairs or politics doesn't feel left out and so everyone enjoys the show.
It's not always an easy balance and I turn some stories into topics so they become discussion pieces, not dry rundowns of facts. I still can't believe people paid £150 for a hamper of M&S snacks and a poncho for the Queen's 90th birthday soggy picnic – almost but not quite news, better addressed as a discussion topic. I also love Trump Corner which is about the latest 'I can't believe he said/did that' moment from Donald Trump – radio gold but it feels more like a soap opera than real life.
We don't have adverts so I use songs as natural breaks and I added one to last week's show because the topics didn't segue comfortably and I wanted to take a pause so, after discussing Jo Cox's murder, I played Benjamin Clementine's Gone. I have to admit that I was in tears when it was playing – have a listen, it's a great song.
My producer and I both dance to some of the tracks I play. I love guitar bands and driving rhythms so there are rocking moments every show. I mean literally rocking moments as the beat takes over and we can't resist moving to it. I've never actually done that on any other show but the Cocktail Hour is that sort of programme. I hope you enjoy the music as much as I do.
Where do the drinks come in? Every week, when planning the show's running order, I review drinks, then cocktail match the main album. As well as reviewing the album of choice and playing two tracks from it, I make a drink to enhance the listening process. Every song has to work with the cocktail or I have to start all over again. My record is seven cocktails. I was very relaxed after that! I usually get it right the first or second time – and that's not nearly so fun but some albums just have obvious matches or a certain spirit works and you go from there. It's hard work but huge fun.
And that's what the Cocktail Hour is – no, not hard work but great fun. Its news, views, reviews, drinks and the best music around.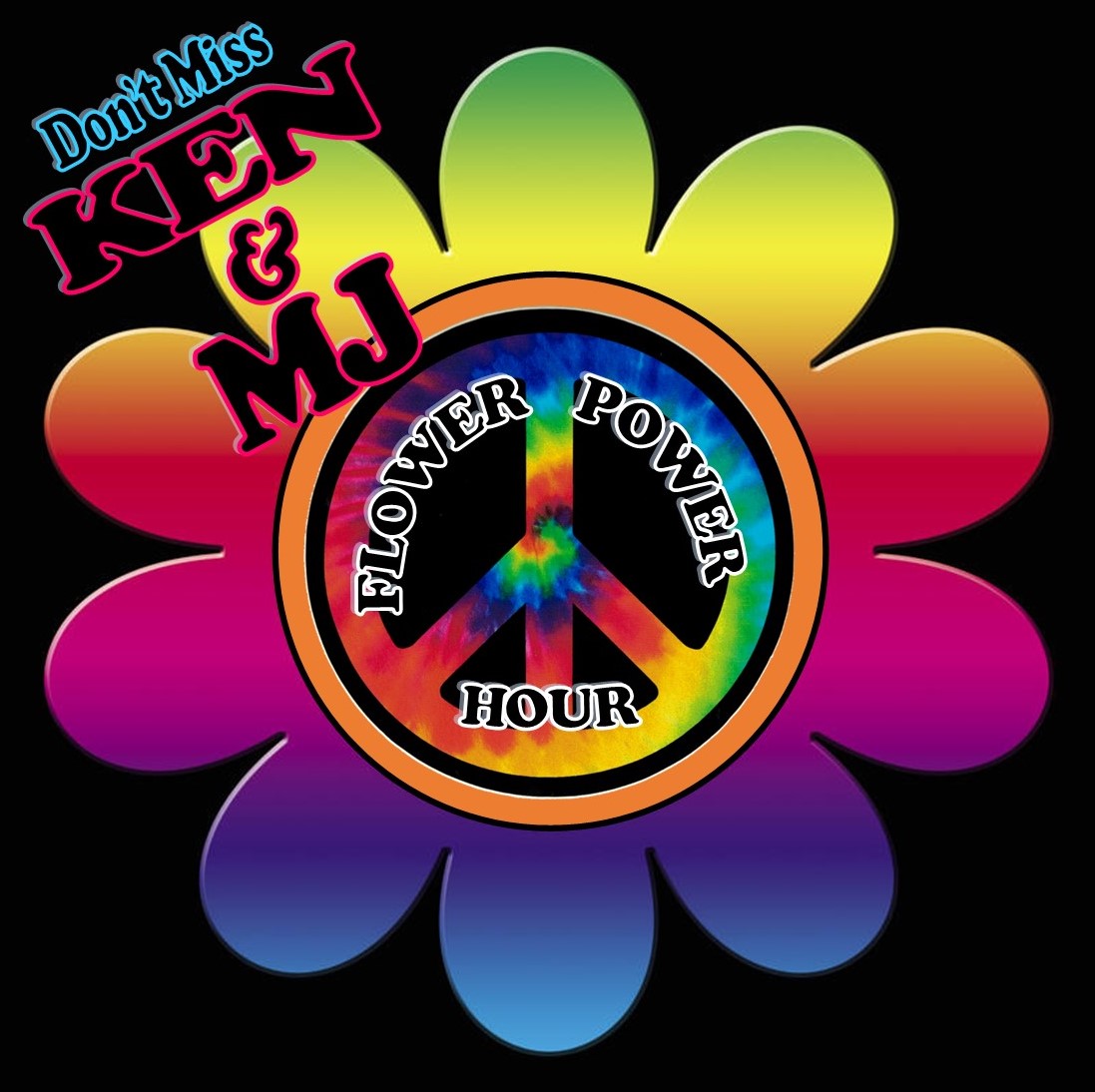 Ken and MJ "The Flower Power Hour" Tuesday 8pm to 10pm, Listen again Friday 2pm to 4pm
The Flower Power Hour with Ken and MJ currently streams on over 40 radio stations and 7 countries.  It's a flashback to the Golden Age of Flower Power, with music primarily from the 60s ,70s and 80s, and it's dedicated to the vibe of that era – peace, love, and rock and roll.  The Flower Power Hour is the fastest growing syndicated radio show today. It is already endorsed by artists such as Ian Anderson of Jethro Tull, Jorma Kaukonen of Jefferson Airplane and Hot Tuna, Roger McGuinn of the Byrds, Jim McCarty of the Yardbirds, Mo Moore of Nektar, and dozens of others, whose liners and interviews in our show give it a level of credibility not heard on other shows of this type.
Ken Rundel's extensive radio experience included early stays at WVIC, Lansing, MI, and w-4, Detroit. Next up was the legendary album-rocker, "The Zoo" in Dallas, where he was program director and had the #1 rated midday show. Other stops included Q-102, KZPS, KOAI, KRBE and KXCC in Texas, and the ABC Radio Classic Rock Network, where he was the top-rated jock in listener surveys. Ken's also been an attorney, actor, and improv comedian and instructor.
MJ grew up in St. Louis, Missouri, addicted to the heritage album rocker, KSHE-95. Her extensive knowledge of rock and roll as well as her talent as an artist gave her incredible backstage access to all the early icons of album rock, including Cat Stevens, Alvin Lee, Jon Anderson, Donovan, Randy California, Elton John, and Ian Anderson. Her beautiful, mind-blowing posters graced the dressing room doors of all the greats. Her broadcasting career began in 2006 as co-host of the Ken and MJ Show on Radio Free Phoenix.
The Flower Power Hour: Peace, Love, and Rock and Roll.